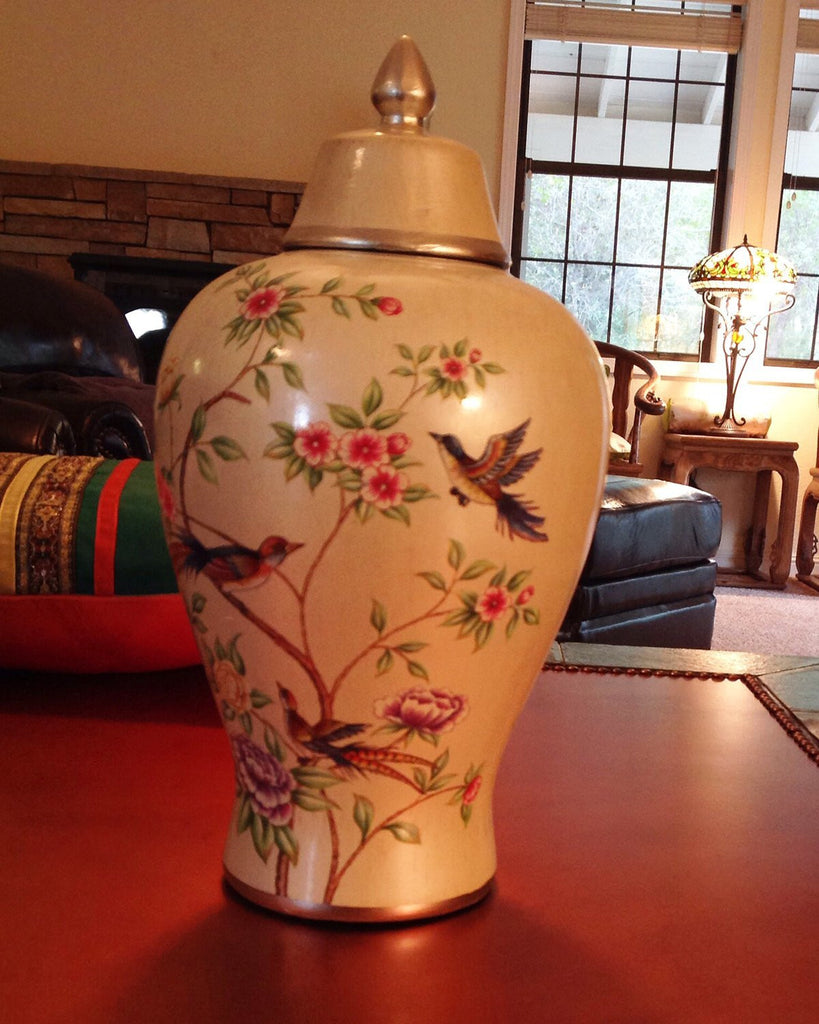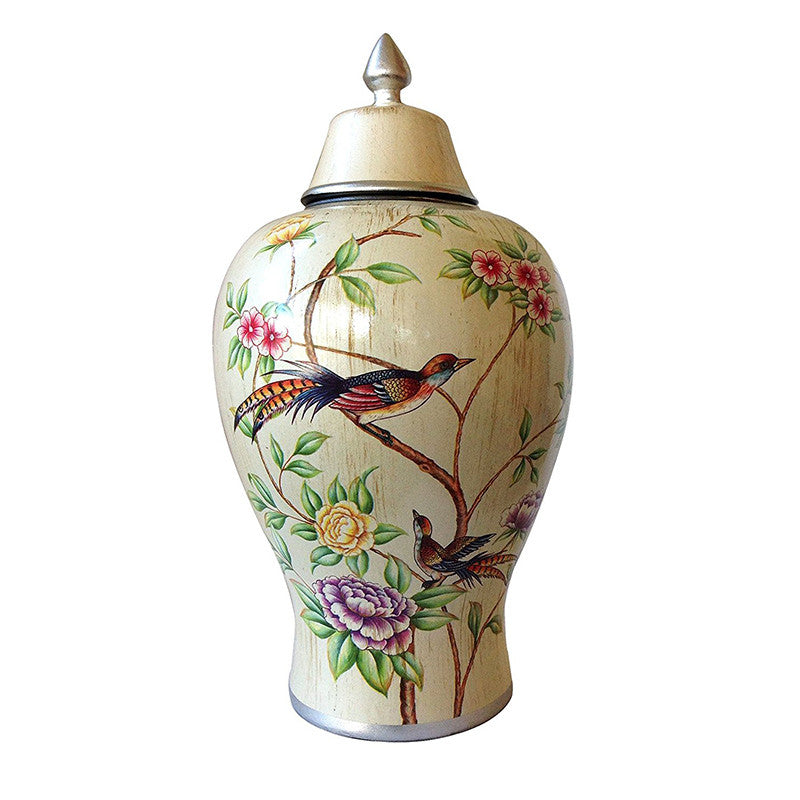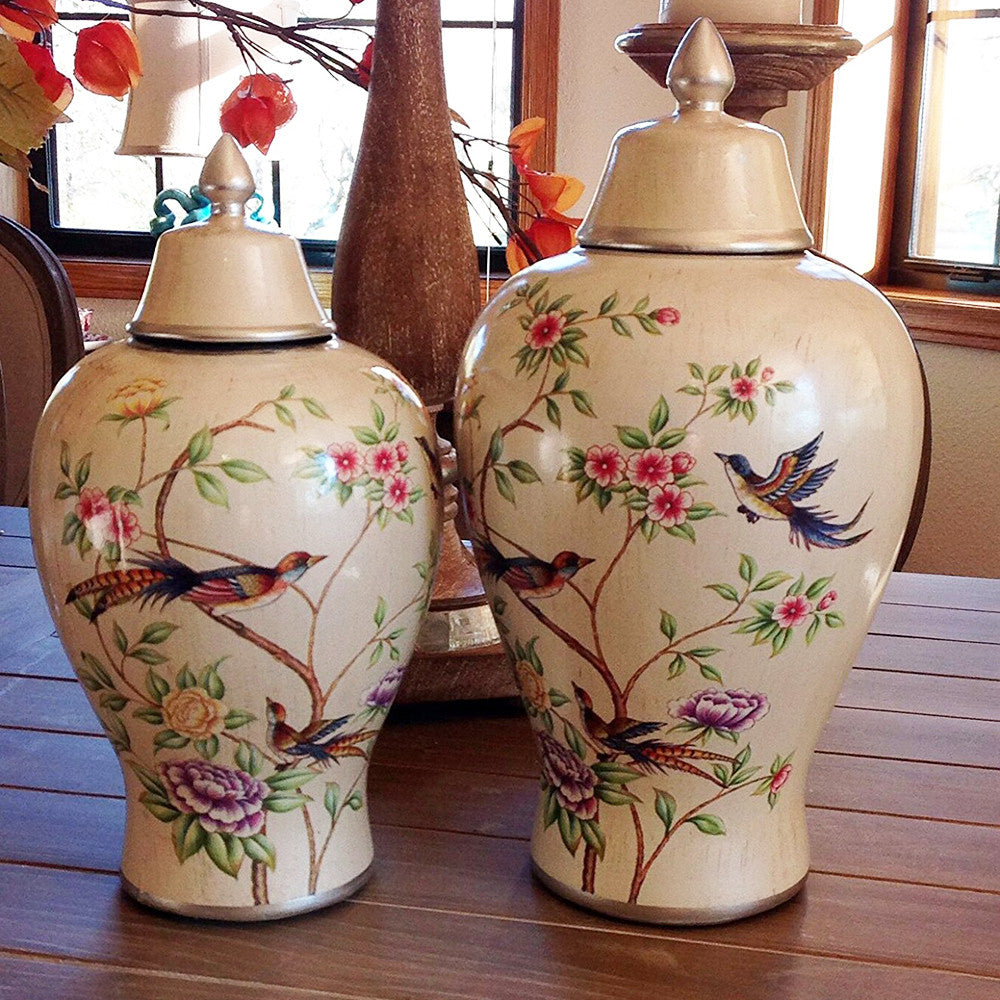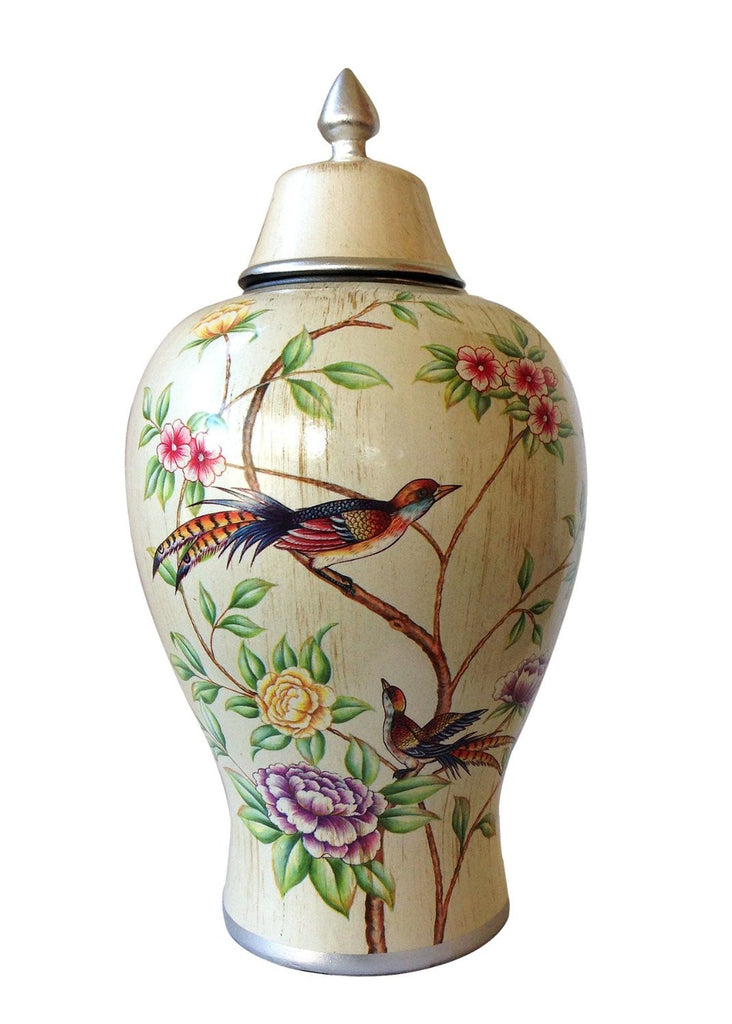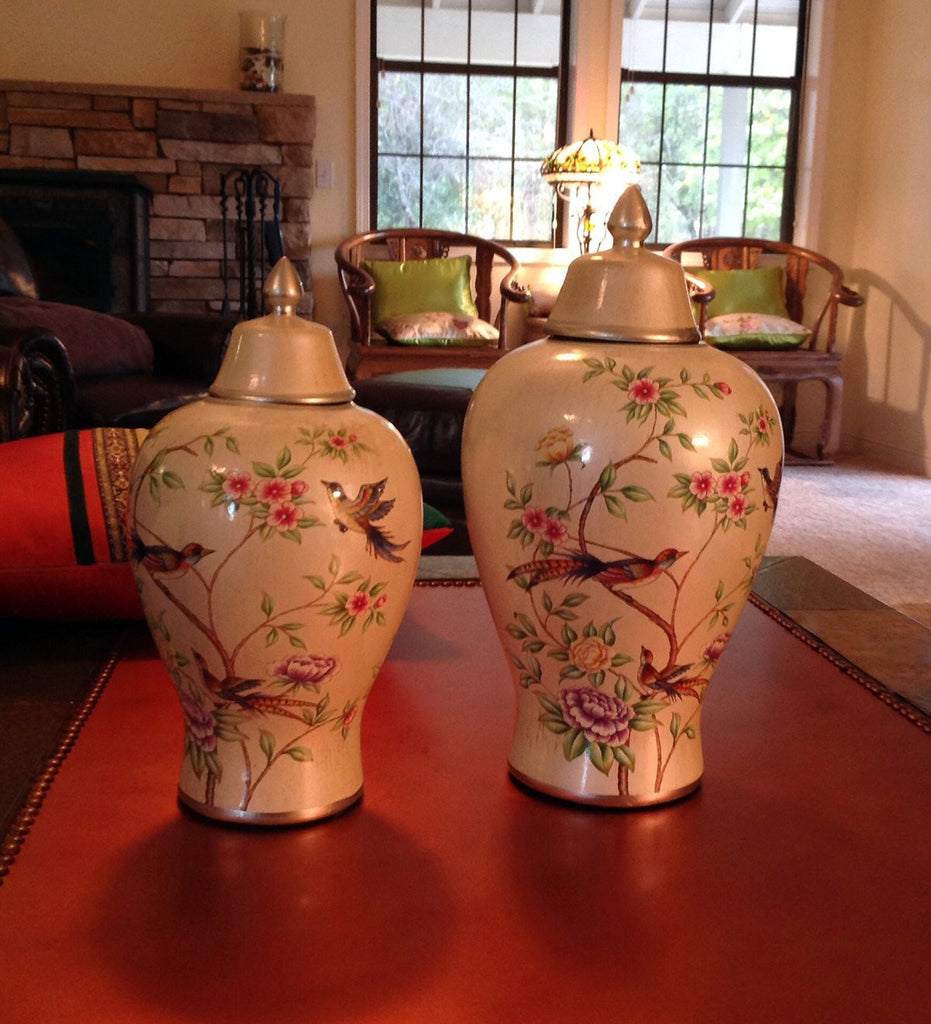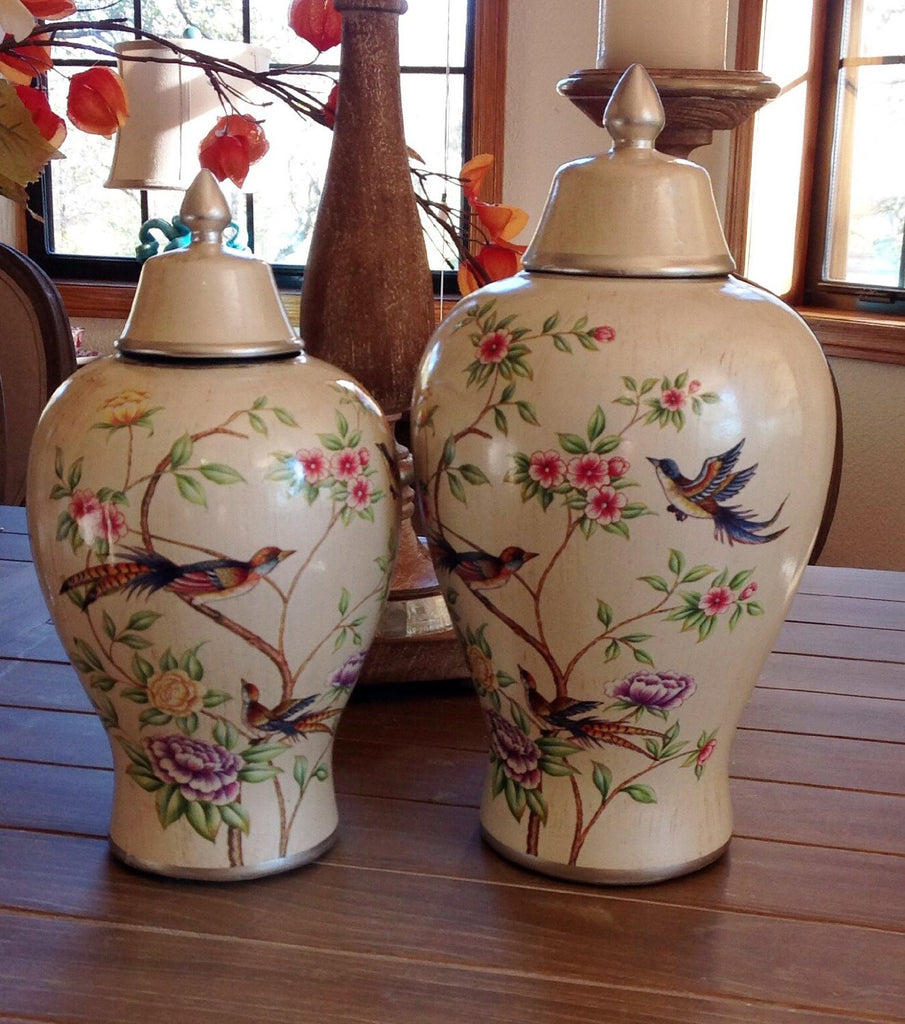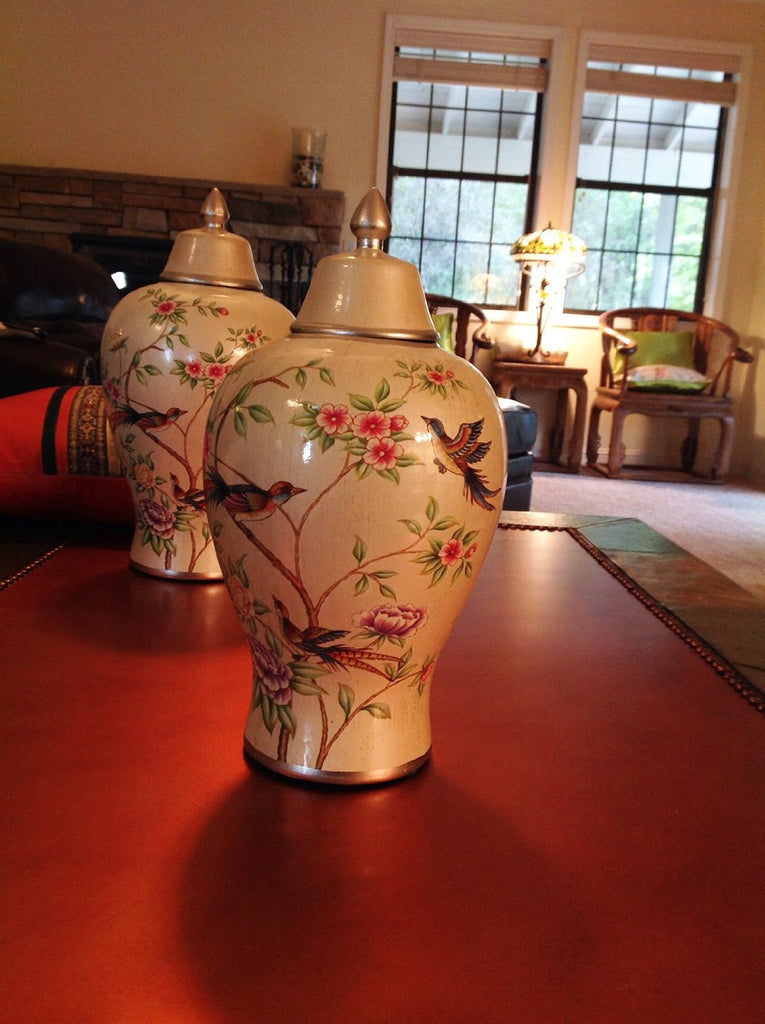 $ 32.73
$ 0.00
Elegant Cream Floral Highlighted Storage Jar or Urn for the Designer Home, 2 sizes available
FREE SHIPPING Ceramic Storage Jar or Urn with Floral Pattern For Designer Displays at Home. We offer this classic piece in 2 sizes which can be used as one or in pairs. Highlight your home with one of our newest designs. Place on mantels, tabletops or window sills.
Large size  measures 14"tall , 7" in dia.
Small size measures 12"tall , 6" in dia.
Ceramic storage jar or urn in 2 sizes

Elegant floral pattern with soothing creamy background

Available in two sizes and sold separately

Display alone or in pairs.

quality made with the designer home in mind