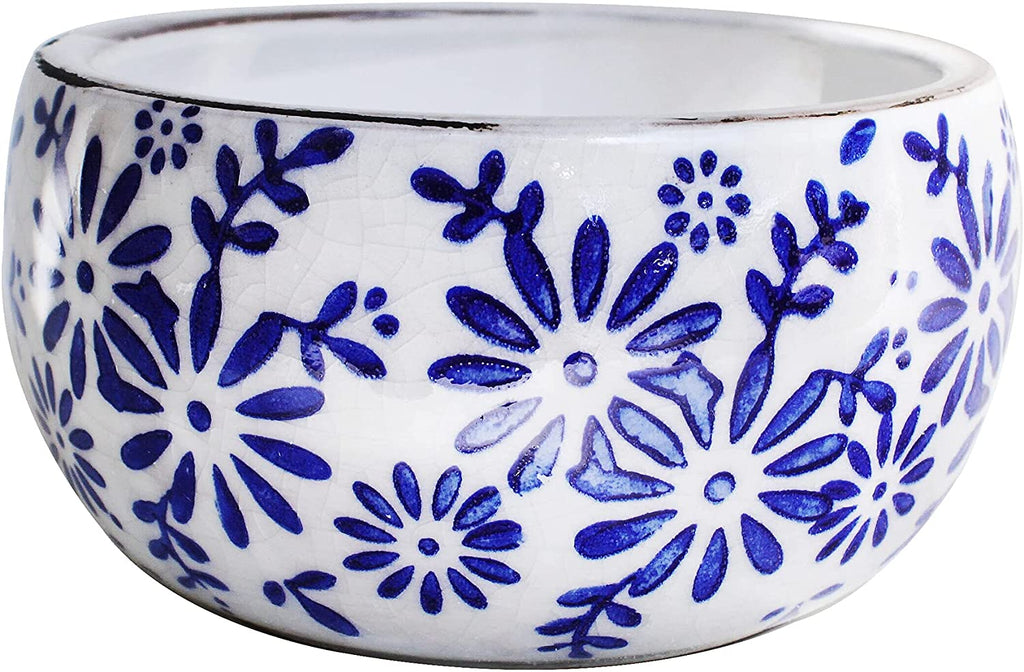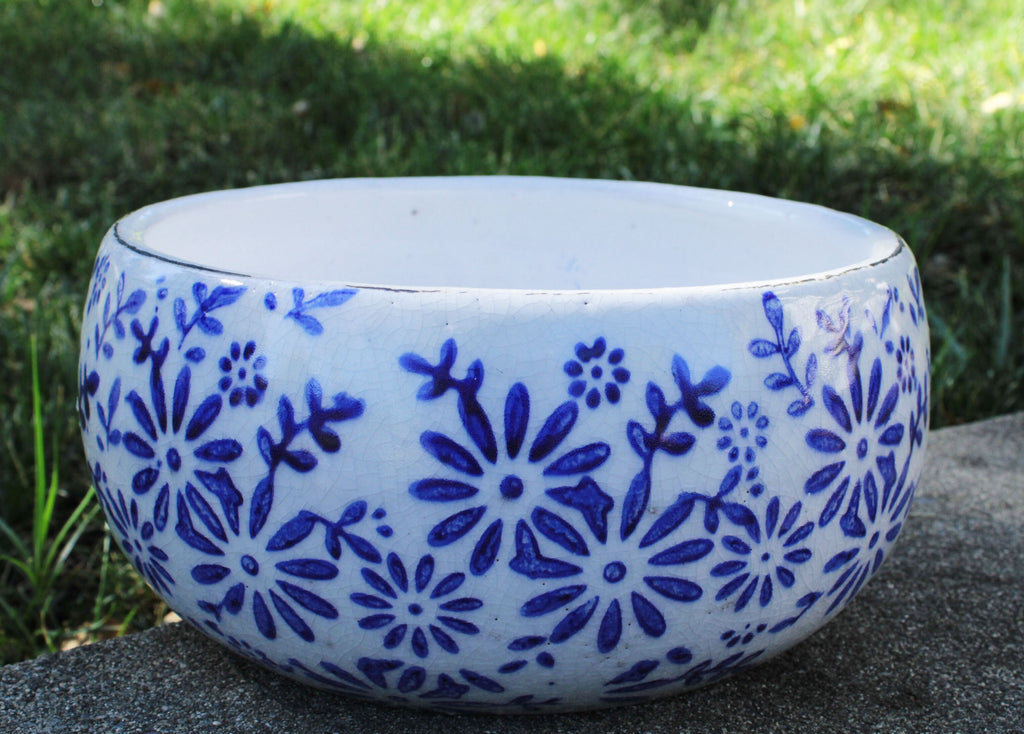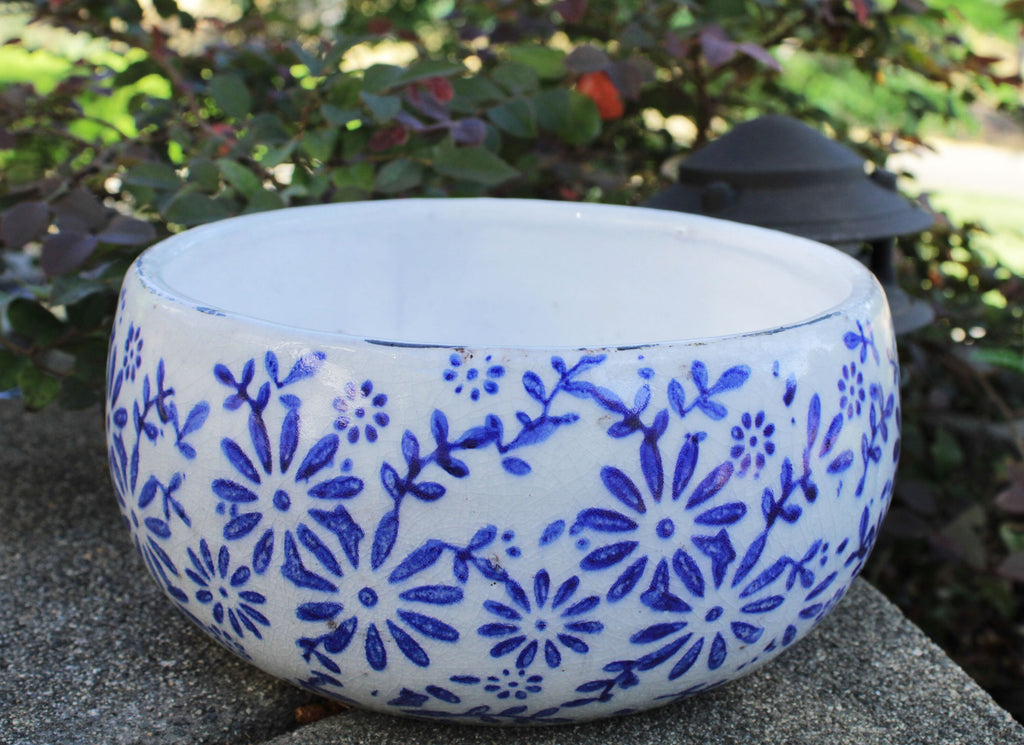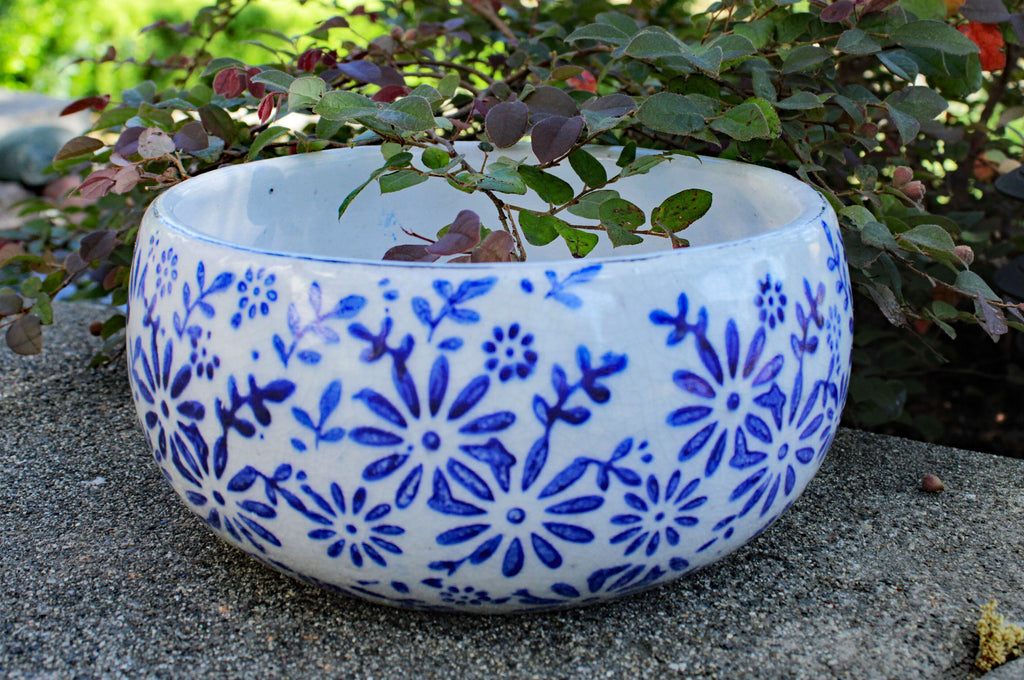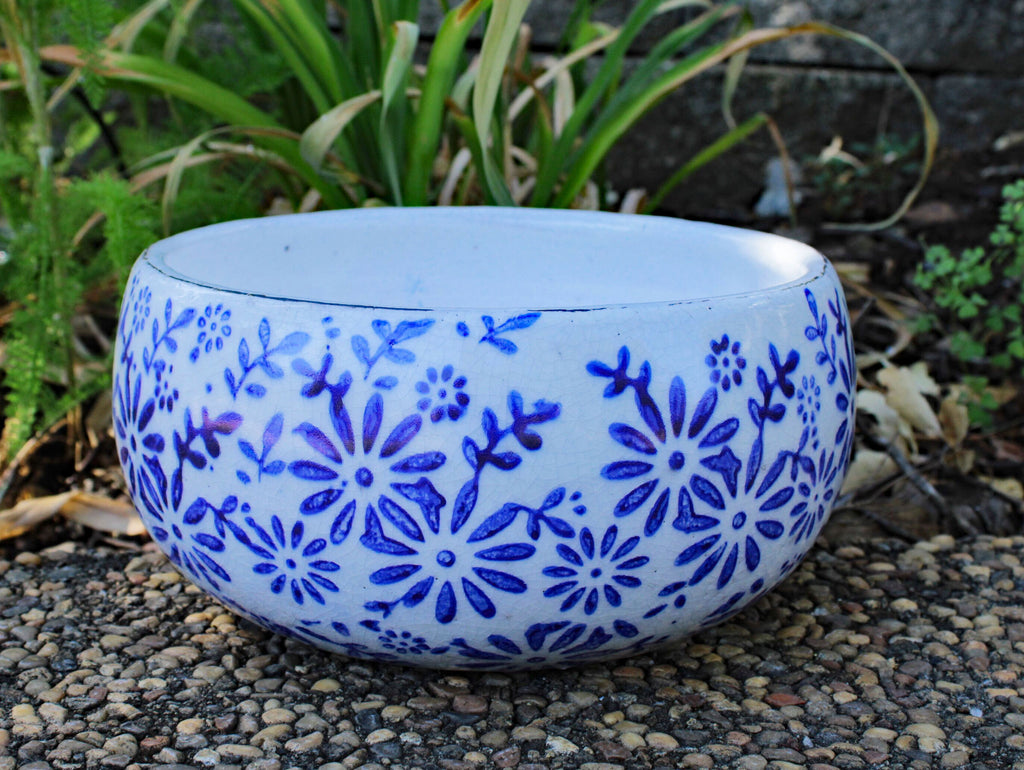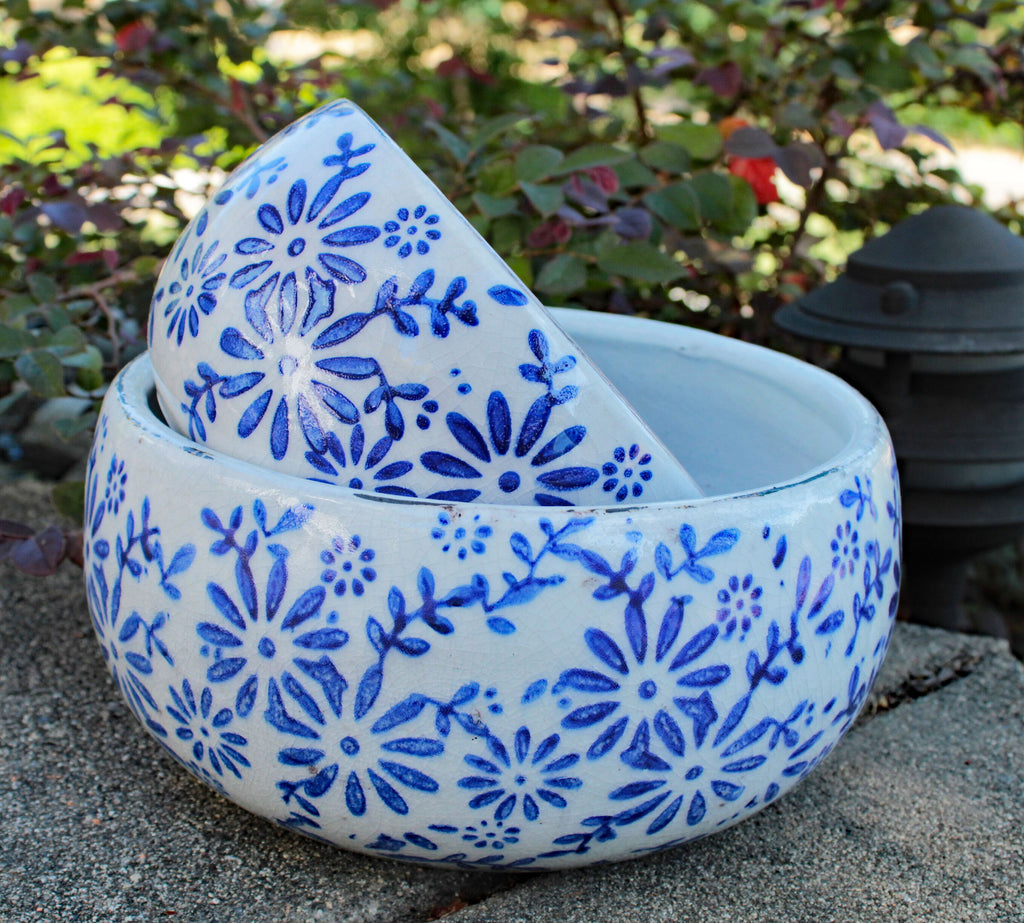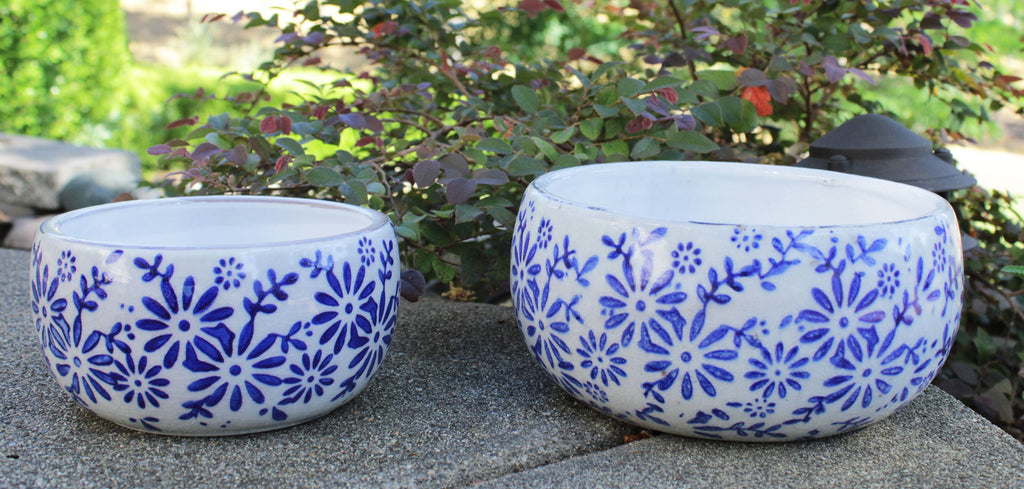 $ 32.99
$ 0.00
Old World Vintage Blue and White Ceramic Daisy Pattern Garden pots Available in 2 Sizes
With its serene design and graceful proportions, our new blue and white ceramic daisy pattern pots come in 2 sizes. Image discovering an ancient terracotta pot/planter that has been hidden for centuries. Unearthed for the first time after thousands of years. Our old world style hand pressed series comes with stress cracks giving it the look of a day gone by. Featuring highly stressed finishes creating a accent art piece; round shape with beautiful daisy pattern, has a drain hole. Ideal decorative accent for entryways, decks and patios. 2 sizes available.
 Large size measures 4.5 inches tall, 9 inches in dia. 

small size measures 3.75 inches tall, 7 inches in dia.