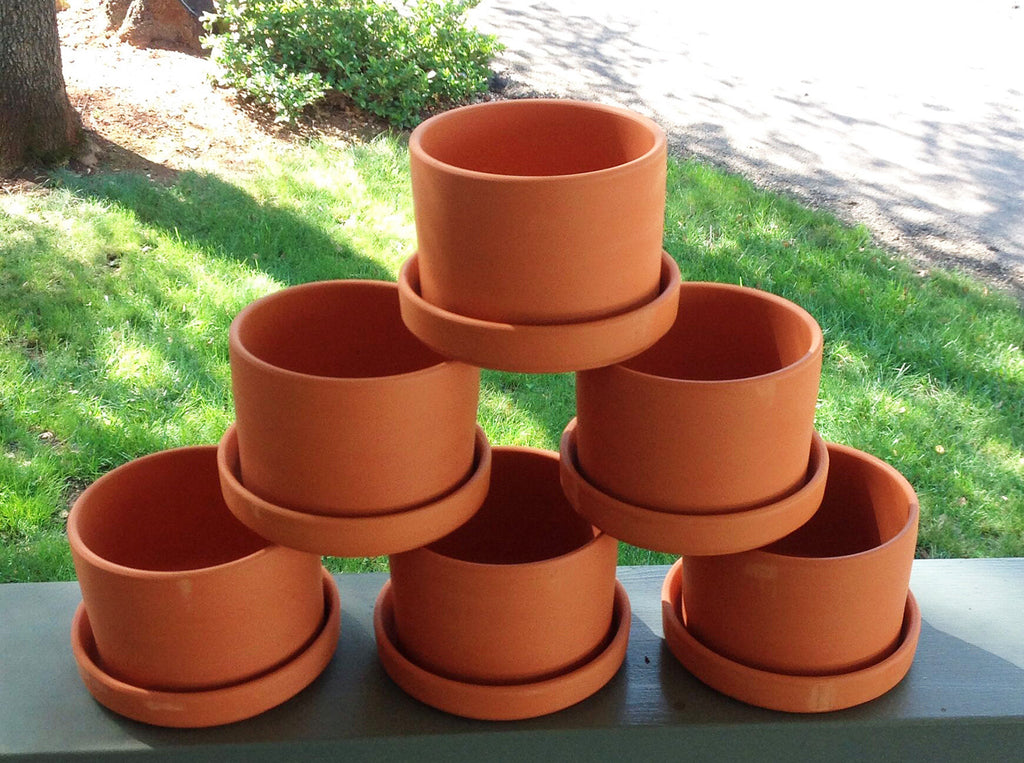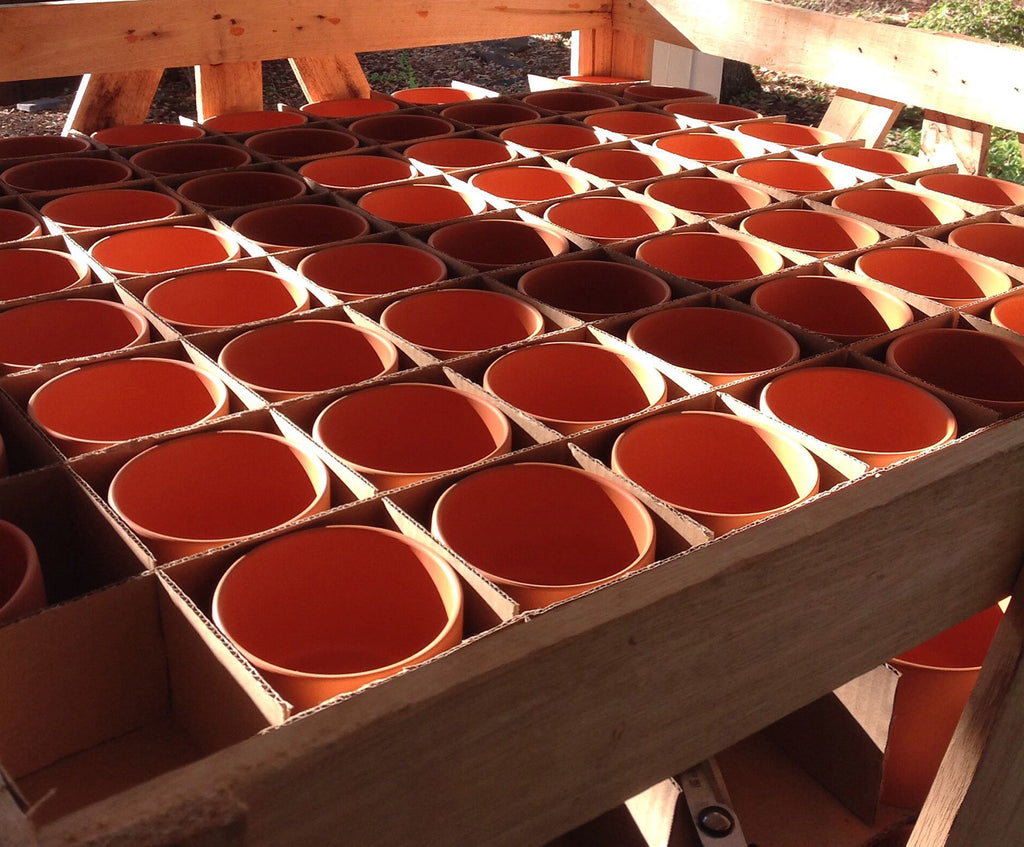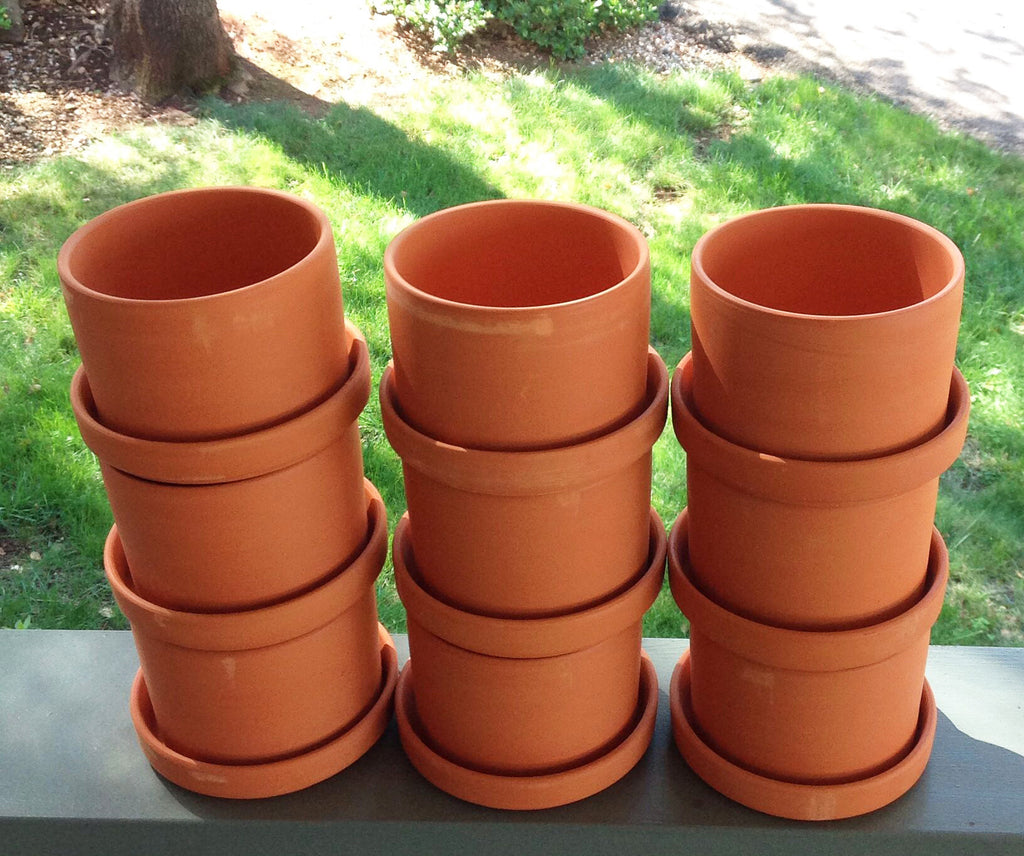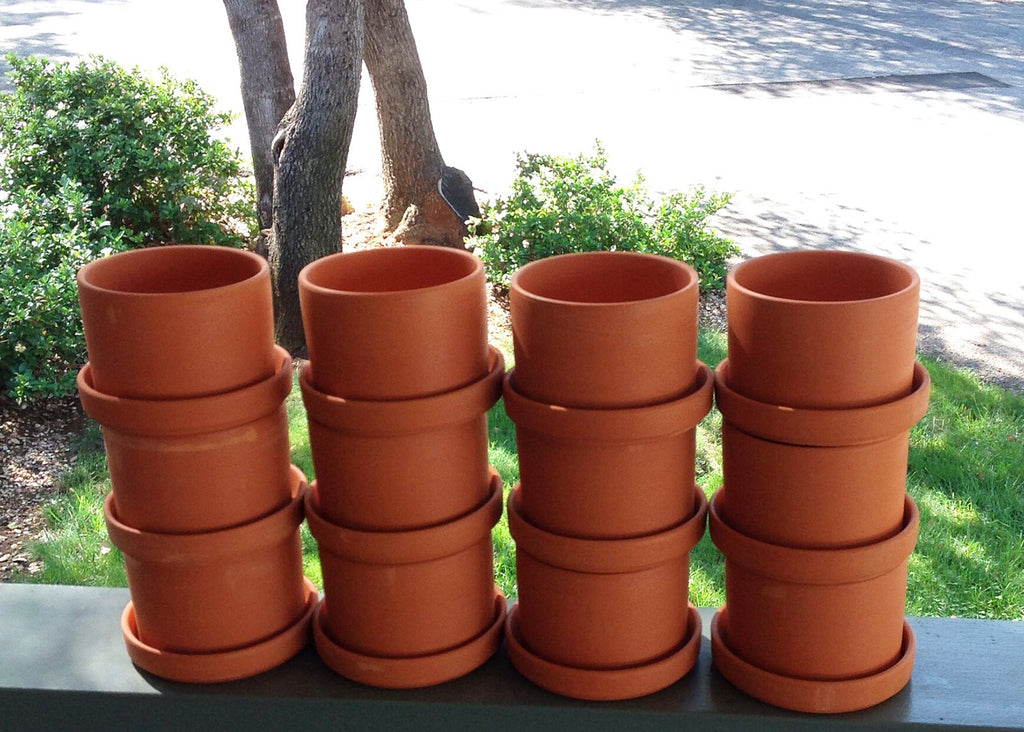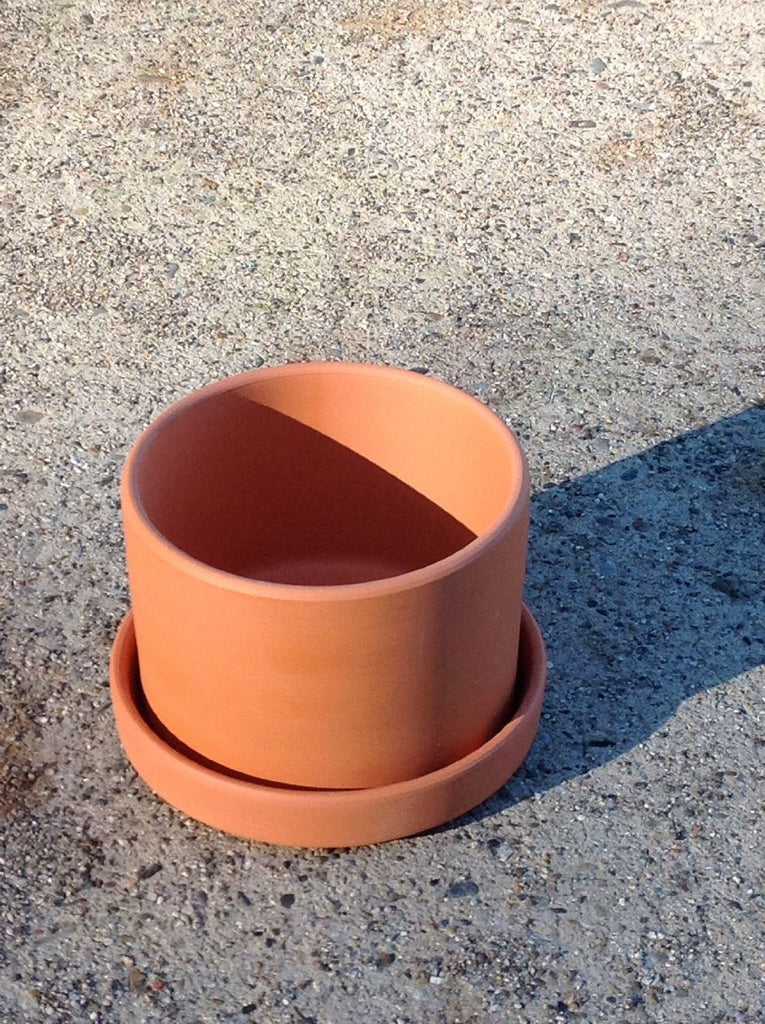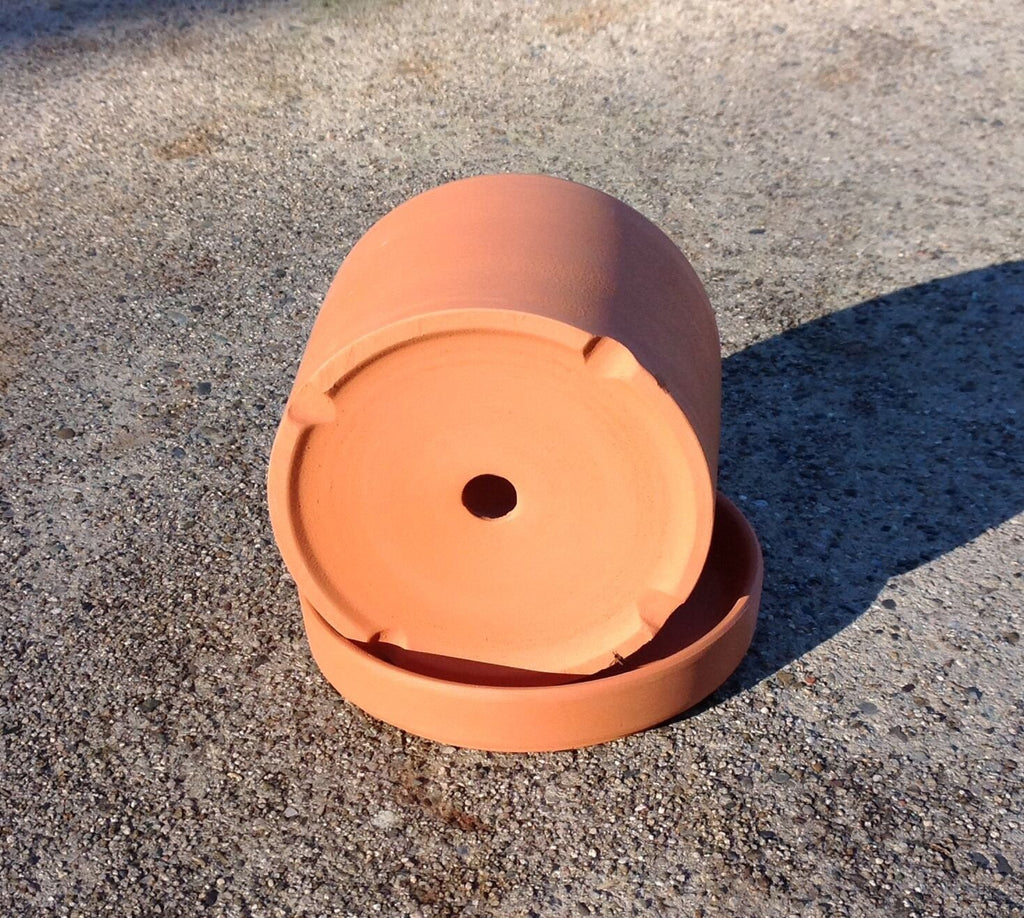 $ 58.90
$ 0.00
Bulk buy, Natural terracotta color fat walled classic round pots and trays.
FREE SHIPPING Our pots are made with quality in mind, body and soul. Machine pressed, kiln fired and hand inspected by us to insure a satisfied consumer. Each measures 3.25 inches (h) x 4.25 inches x 4.25 inches
You can buy 6, 9 or 12 to get discounted price.
natural terracotta material. 

machine pressed, kiln fired

hand inspected and boxed individually

Fat wall design

round pot with drain hole and tray