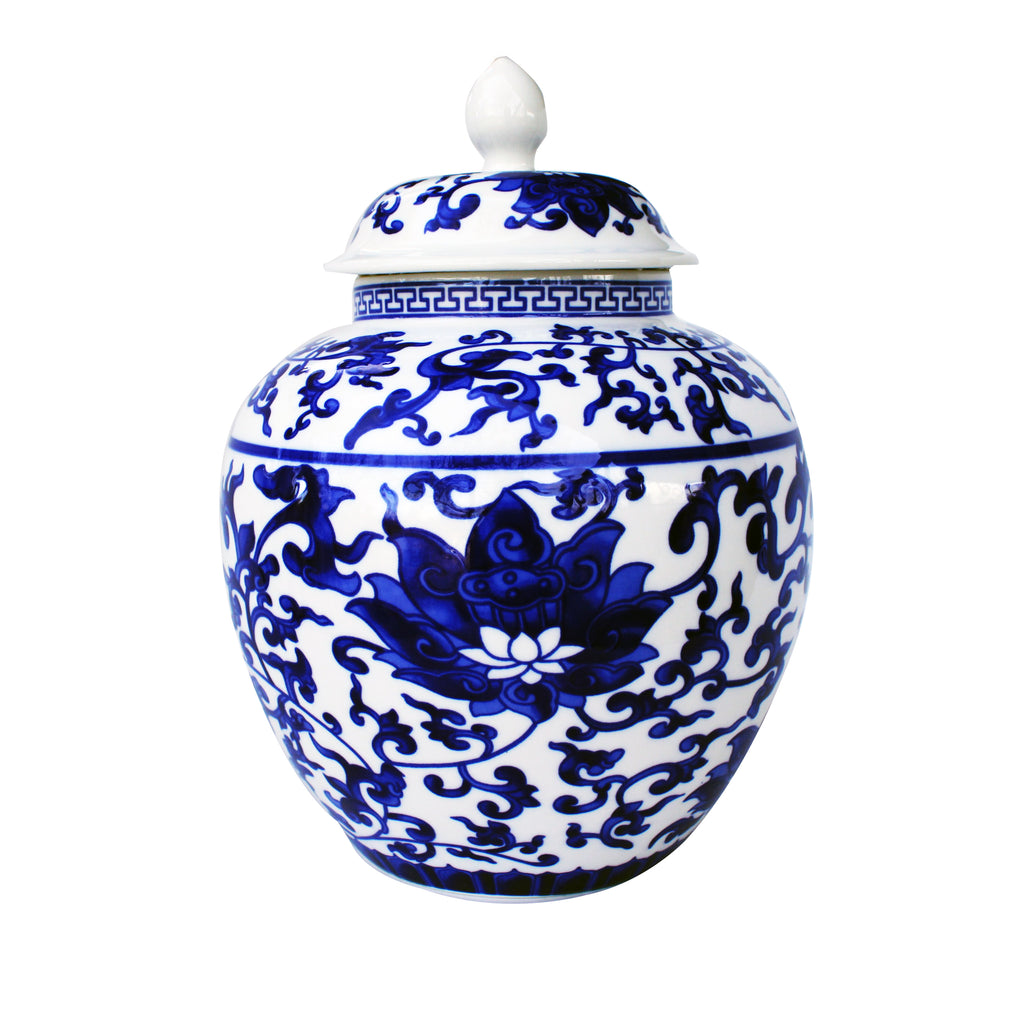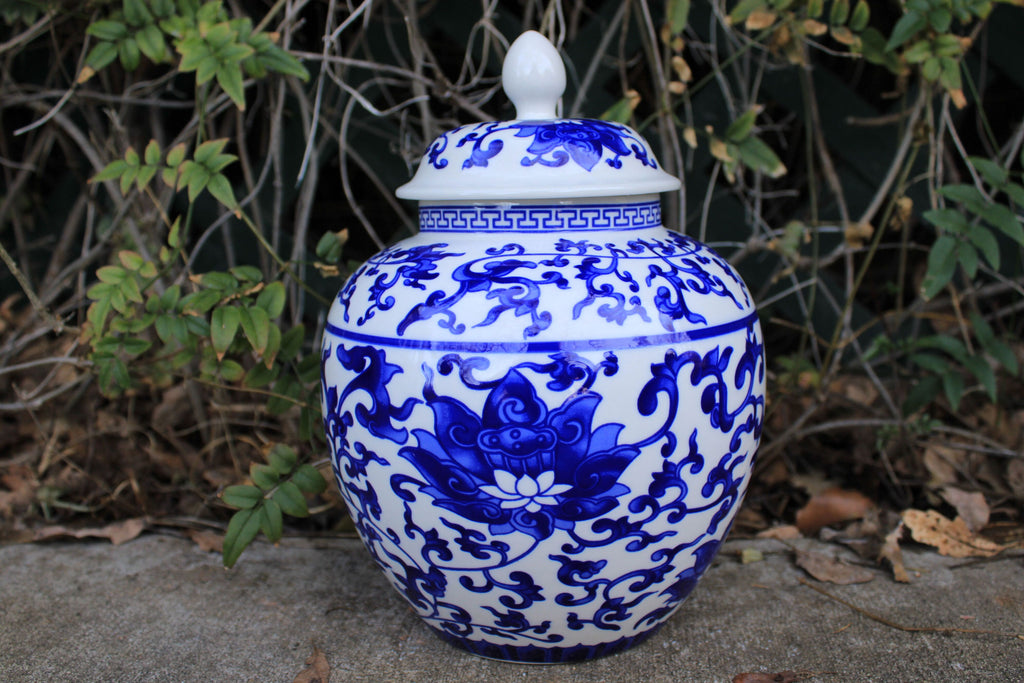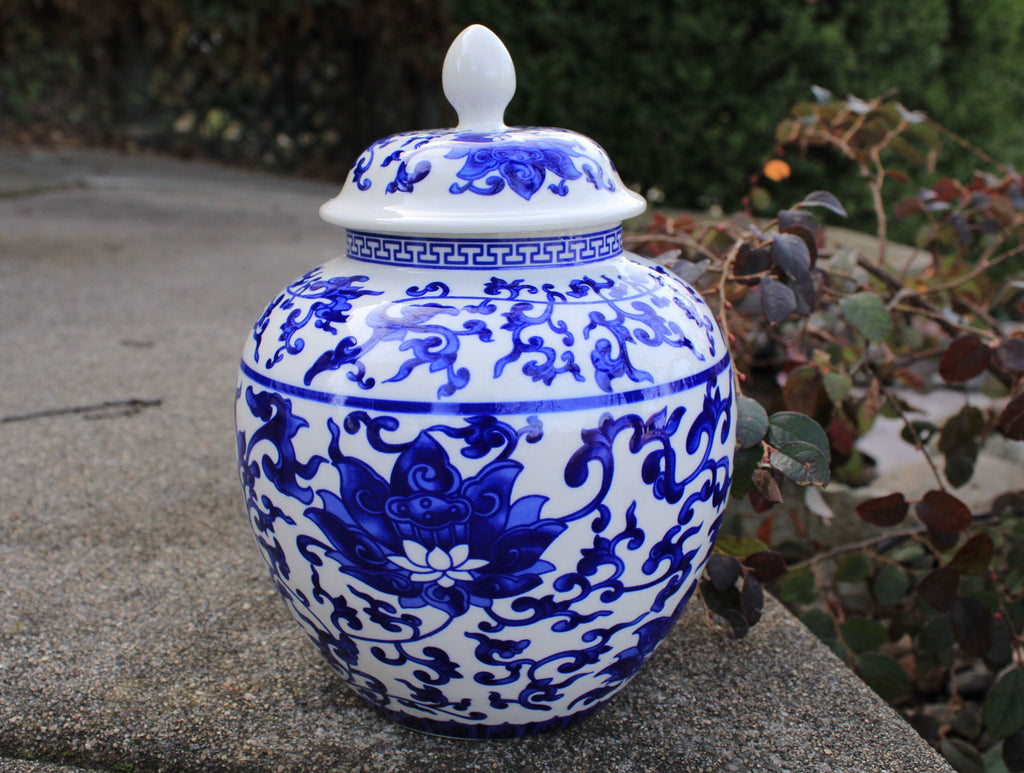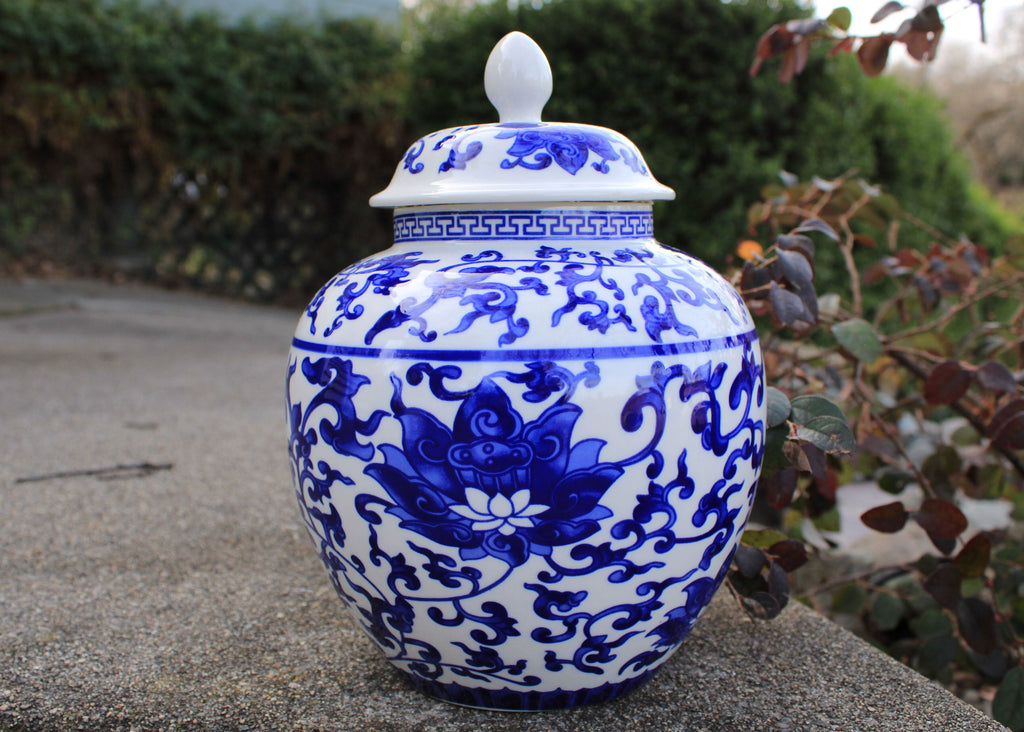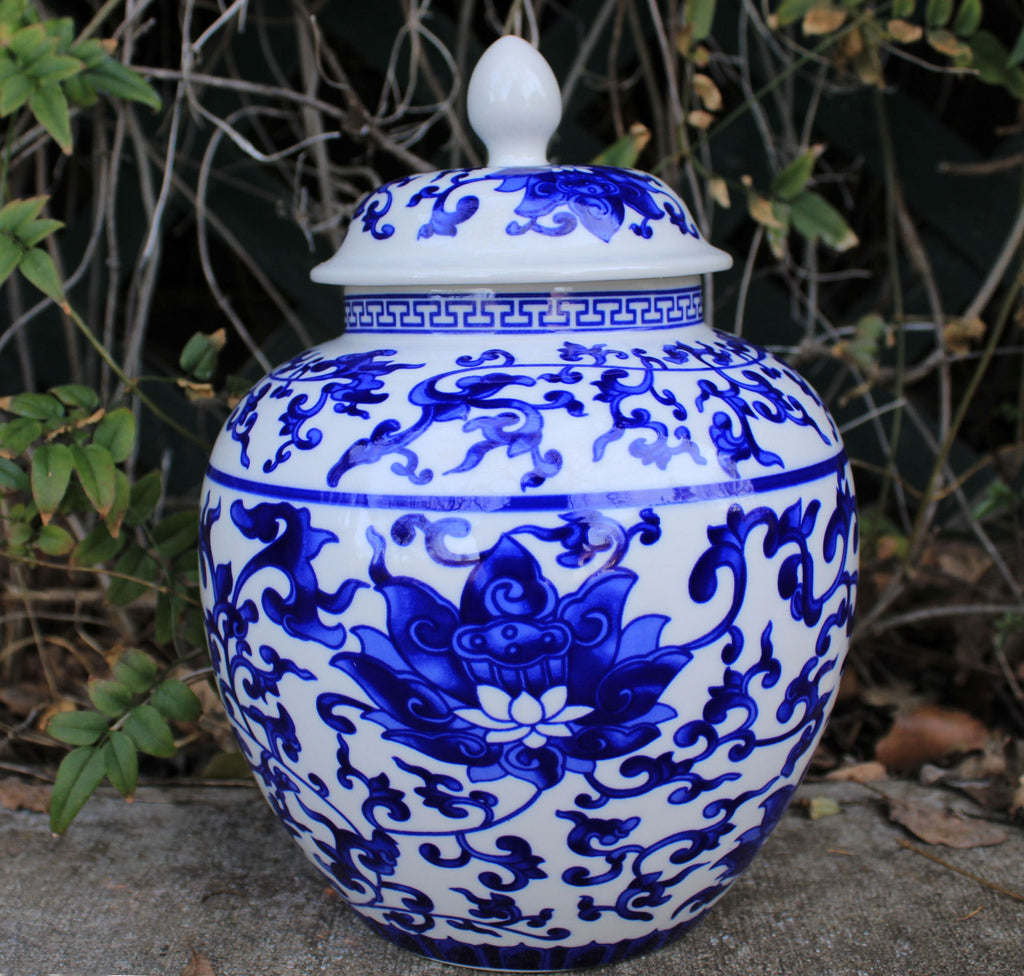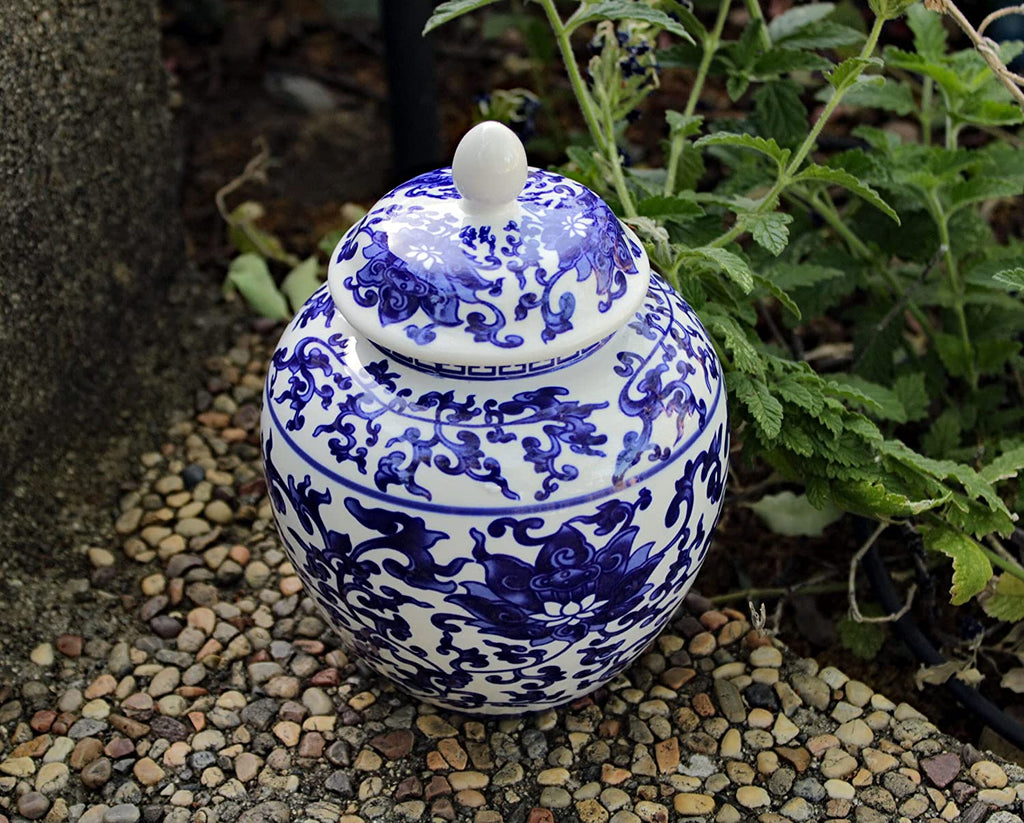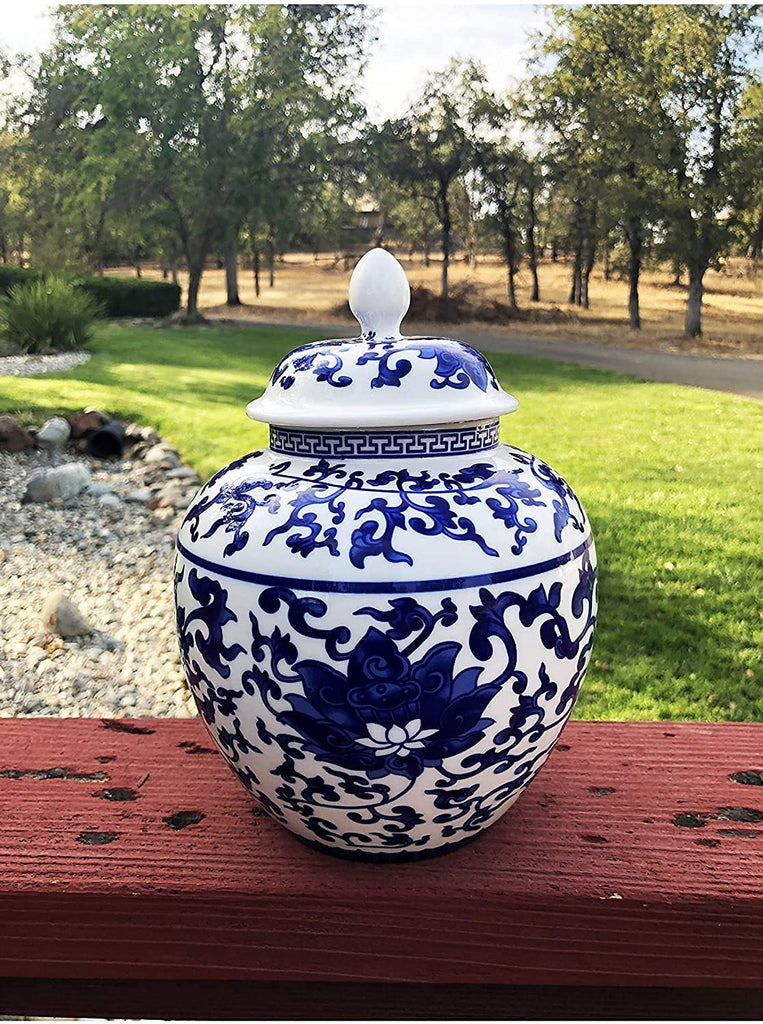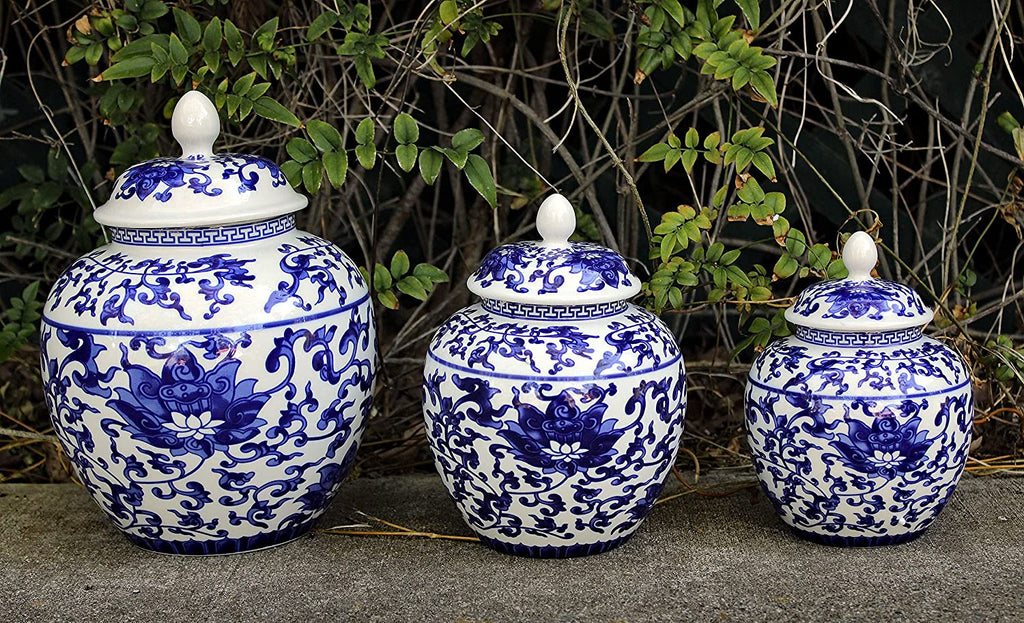 $ 45.99
$ 0.00
Blue and White Porcelain Tea Storage Helmet-shaped Temple Jar, 3 sizes available
Ancient Chinese Style Blue and White Porcelain Helmet-shaped Temple Jar. Finished in a classic Asian finish white porcelain background with delicate blue flowers. Our jar can hold your favorite things and makes a fine addition to ones table, counter or desk. 3 sizes available.
here are the dimensions:
Large size:  
 9" tall overall with lid 6 3/4" without lid. 6 3/4" diameter tapering to 4" diameter base. 3 1/8" mouth opening.
Medium size:
 M

easures 7 inches tall, 4.5 " in dia. capacity 28 oz.
small size:     
 M

easures 6 inches tall, 4 " in dia. capacity 20 oz.
and, yes, we offer free shipping!