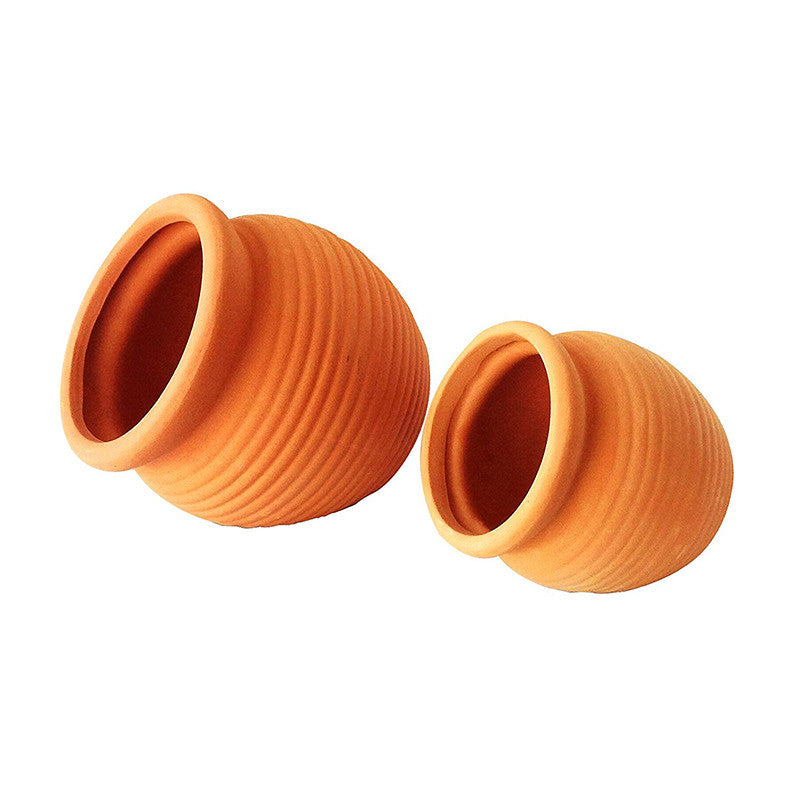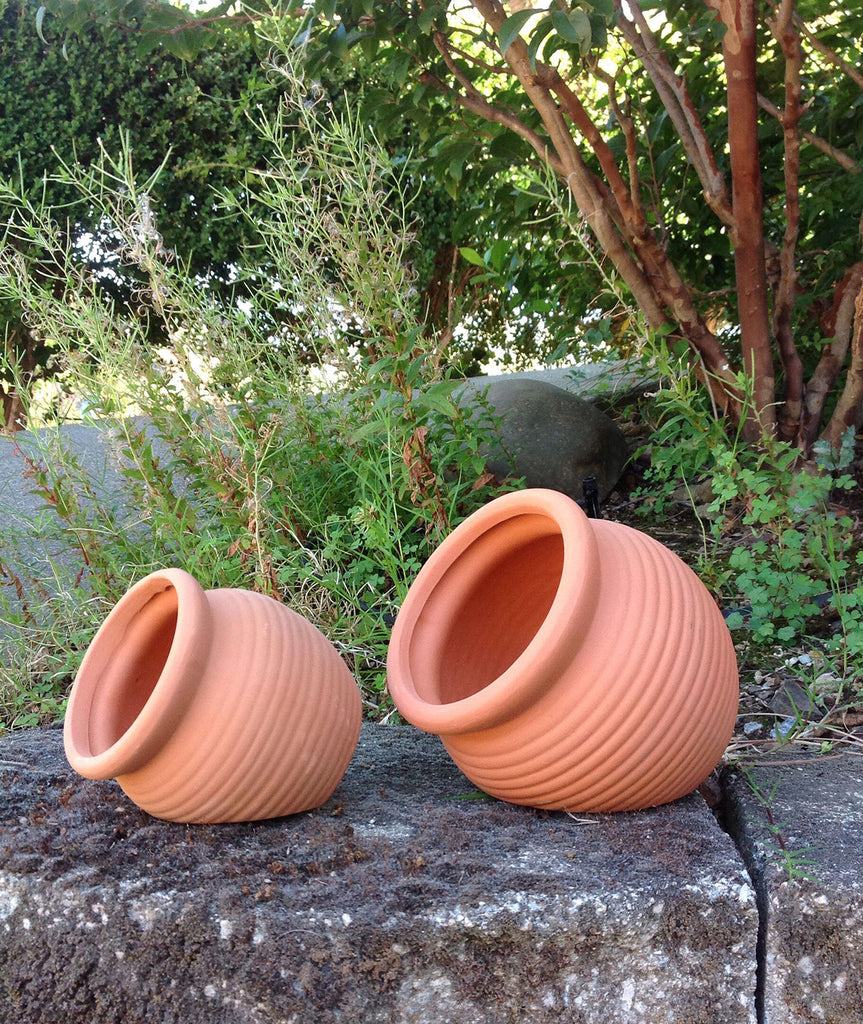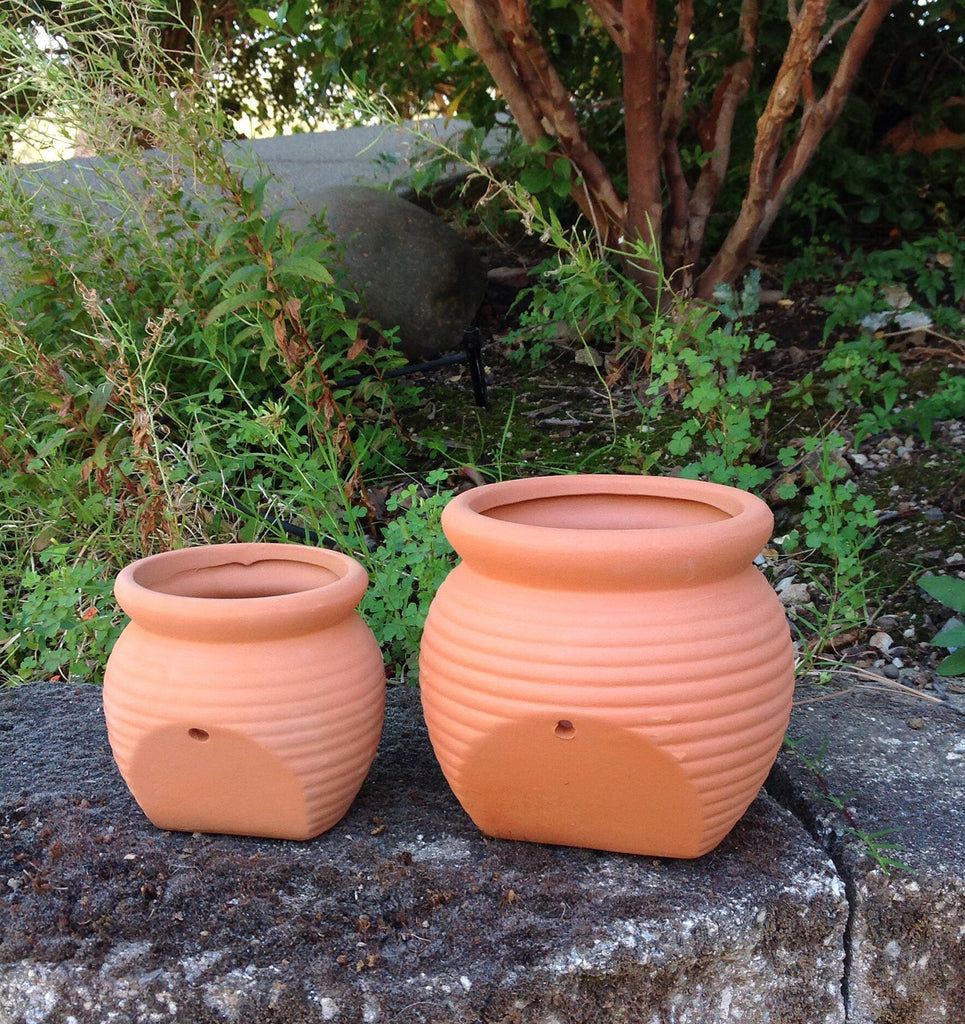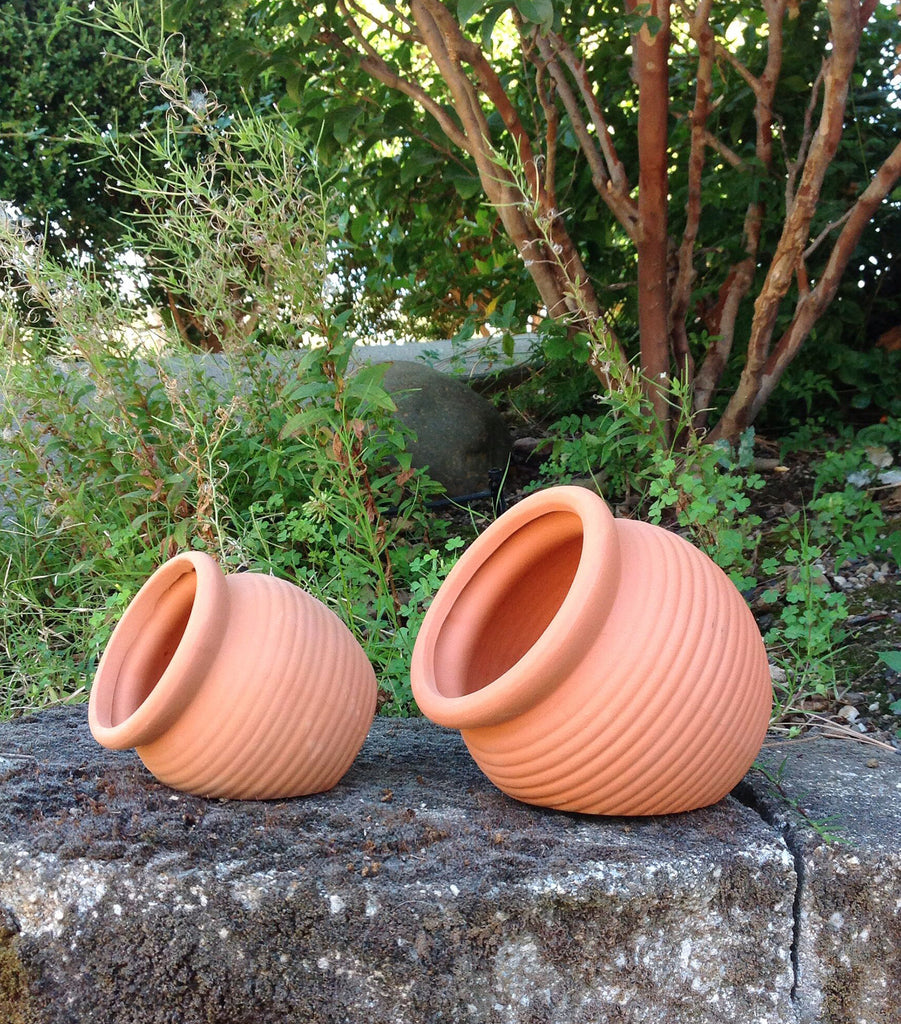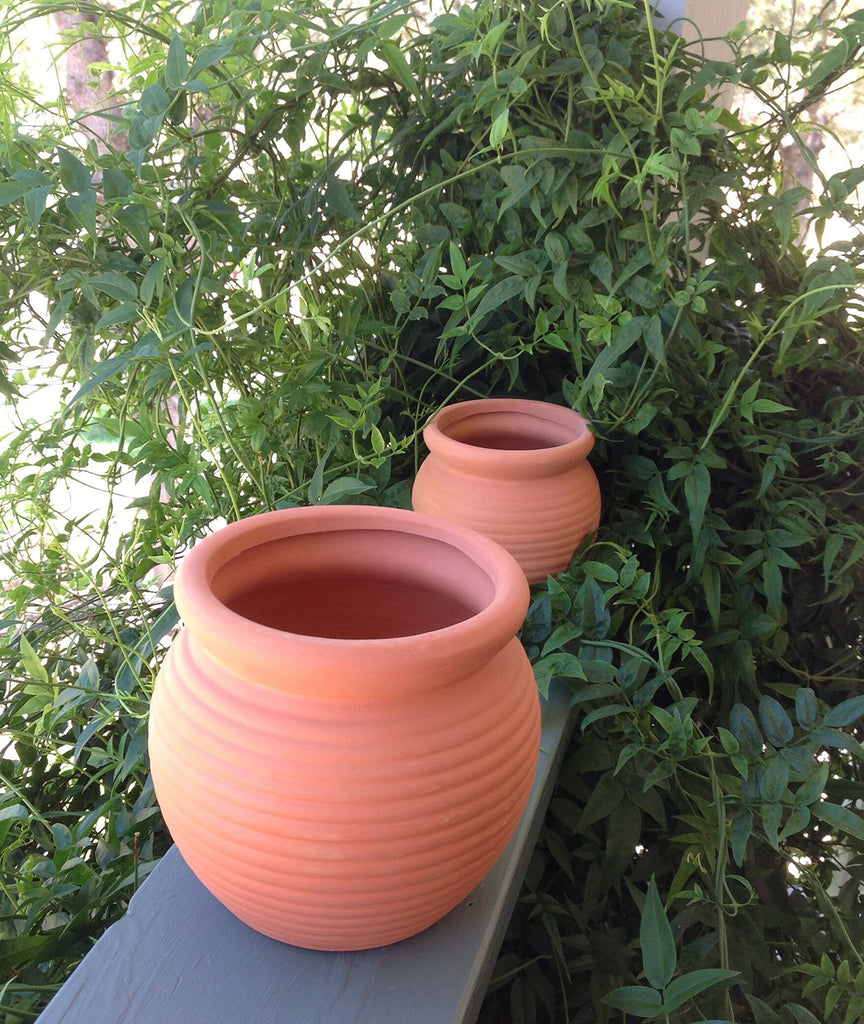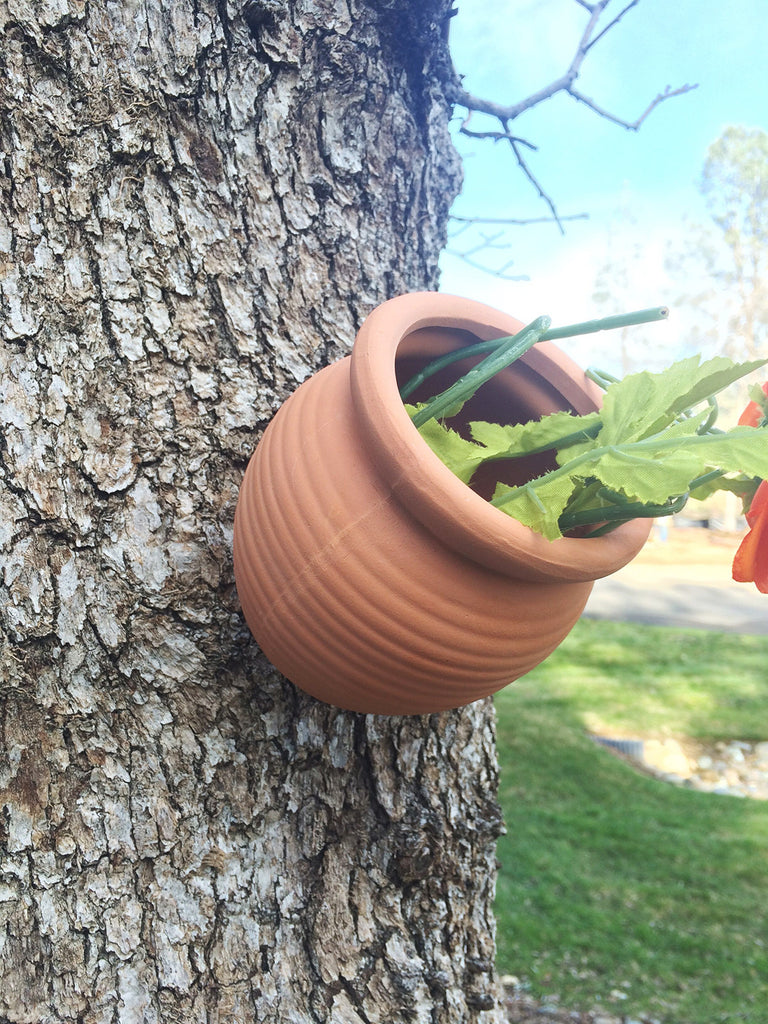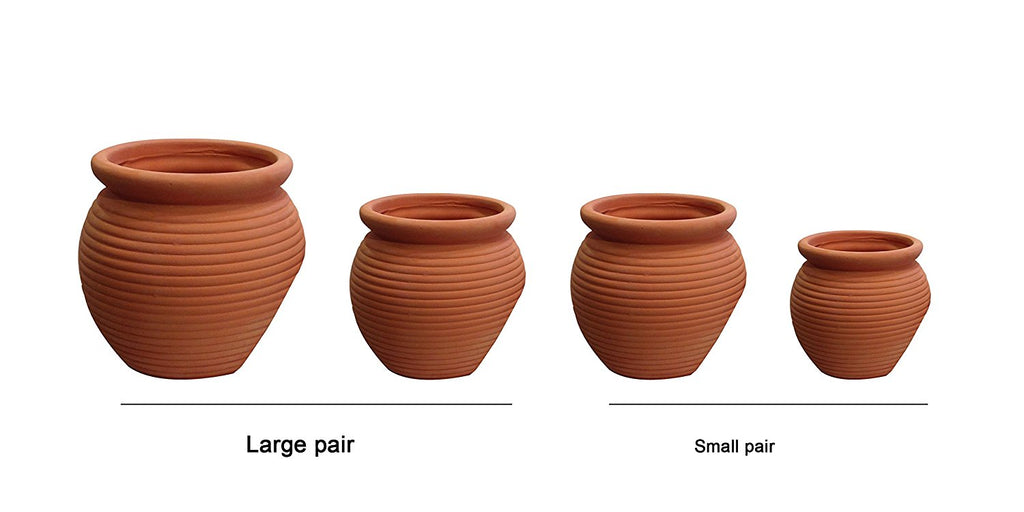 $ 28.99
$ 0.00
Small Pair Set of 2 Different Size Natural Terracotta Fallen Pots or Planters or Hanging Pots,
Large pot measures 5.5 inches tall,5.25 inches in dia. Small size measures 4 inches tall, 3.75 inches in dia.

slump moulded and high tempered fired

hanging slots with drain holes

We have Large pair in stock, Please see the last photo to compare the size difference.

and, yes, we offer free shipping.